Transportation
D'Arrgio Bros. Co. keeps our fleet of delivery trucks looking great on the inside and out, this includes maintenance done as needed and truck-washes weekly. By using only the finest trucks, we know that even in the toughest conditions your product is safe. That is the peace of mind that we provide at D'Arrigo.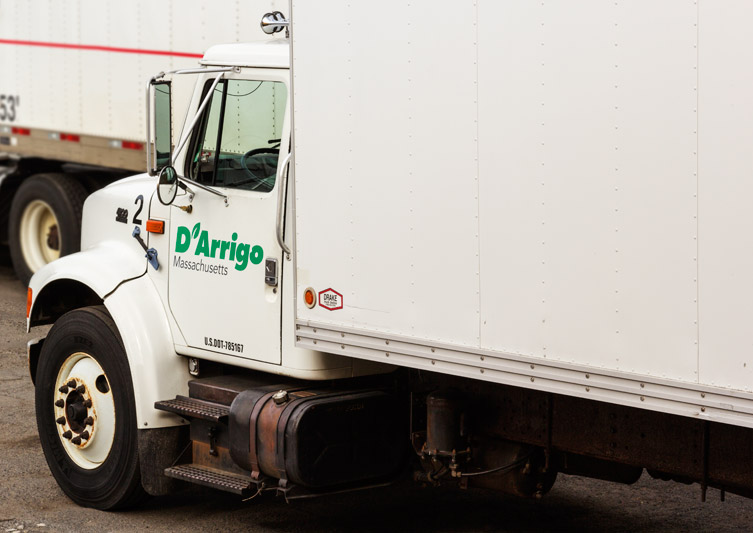 Our employees are the industry's best and they deserve to be equipped as such.
At D'Arrigo our dispatch works with our drivers to give them the best routes thus ensuring your product is delivered fresh and on-time. They won't call you with an "emergency" when you are supposed to be spending time with your family.
The office staff is another great and critical part of the family. Making sure everything runs smoothly behind the scenes so you can do what you do best, get fresh product from point A to point B in the most efficient way possible.
Our doors are always open, and we don't screen our calls; call us anytime.
Drop Shipments
Drop shipping is a supply chain management technique in which the retailer does not keep goods in stock, but instead transfers customer orders and shipment details to either the manufacturer or a wholesaler, who then ships the goods directly to the final customer. D'Arrigo Bros. Co. works with retailers to ensure the very best produce is available when and where it is needed. Call and speak to one of our sales professionals about working out a program right for your retail or foodservice operation.